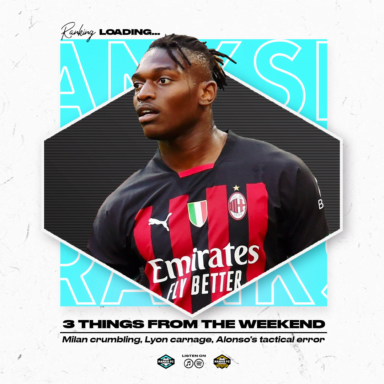 3 Things From The Weekend: Lyon Are a Circus, Milan Are Crumbling, Dortmund Punish Xabi Alonso Error
30 January 2023

Sam Tighe
Data viz courtesy of the Twenty3 Toolbox; start your free trial here.
3. WHAT THE HELL ARE LYON ARE UP TO?
Watching Lyon is quite the experience at the moment.
In attack they're a lot of fun—more so than ever, given Rayan Cherki has been given a consistent role in the first team (finally!)—but at the back they're a bit of a circus at times.
Watching the first 20 minutes of their match against Ajaccio on Sunday, you'd never have guessed it would be Les Gones who struck first, as they spent almost the entire first period defending frantically, hacking balls clear and relying on Anthony Lopes to make point-blank saves.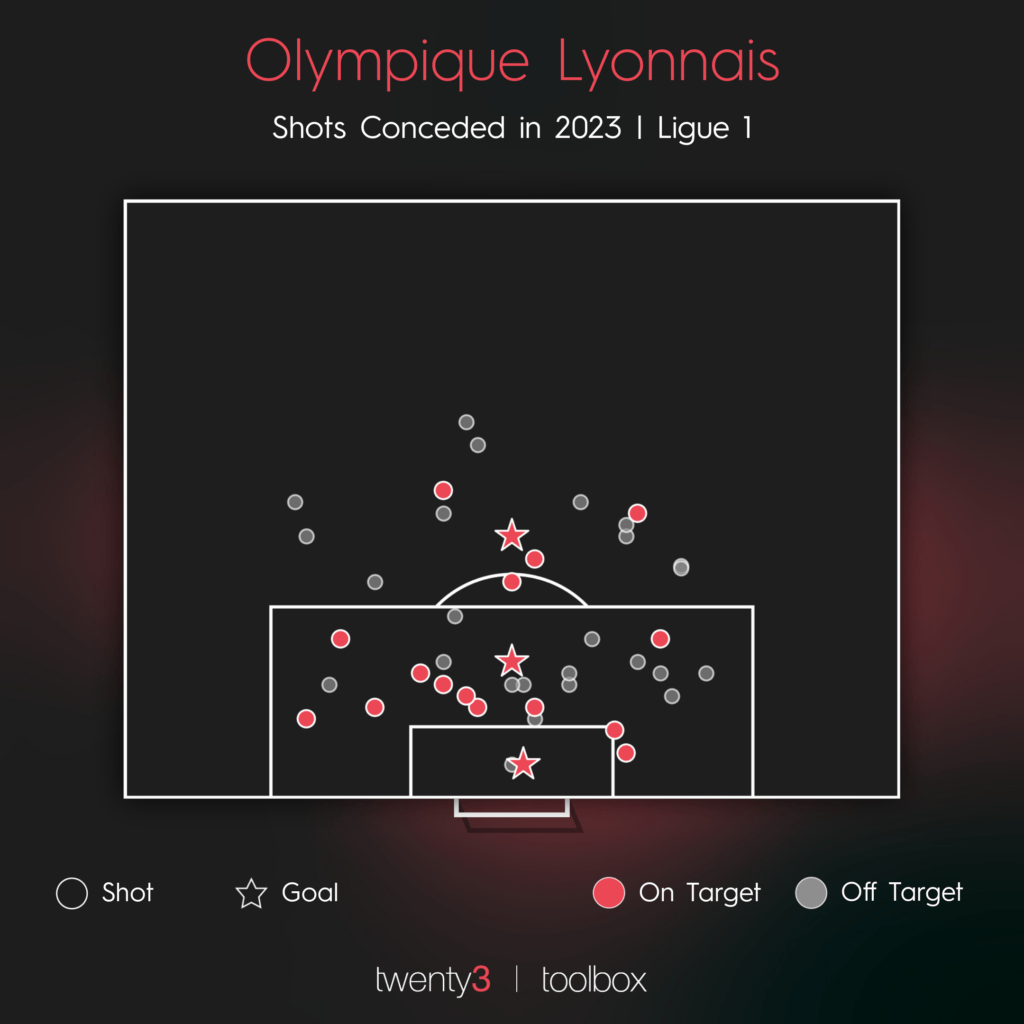 That's been a relatively consistent feature of their play in 2023; since their return from the World Cup and they've leaked chances and the xG metrics suggest they should have conceded two more goals than they should have in the last four.
This Lyon team have undergone a lot of surgery this season and there are a lot of young men assuming first-team duties, so it won't be smooth sailing, but Laurent Blanc needs to get a handle on this and fast.
2. MILAN ARE CRUMBLING
Alright, hands up. Who broke Milan?
Their nosedive has been astonishing, perplexing, near-impossible to fathom. Ever since Roma stole a goal and with it a point in the dying moments at San Siro on January 8, they've been in free-fall.
Dumped out of the Coppa Italia by 10-man Torino; battered by Inter in the Supercoppa; Smashed to pieces by Lazio in midweek; and now hit for five on their own turf against Sassuolo.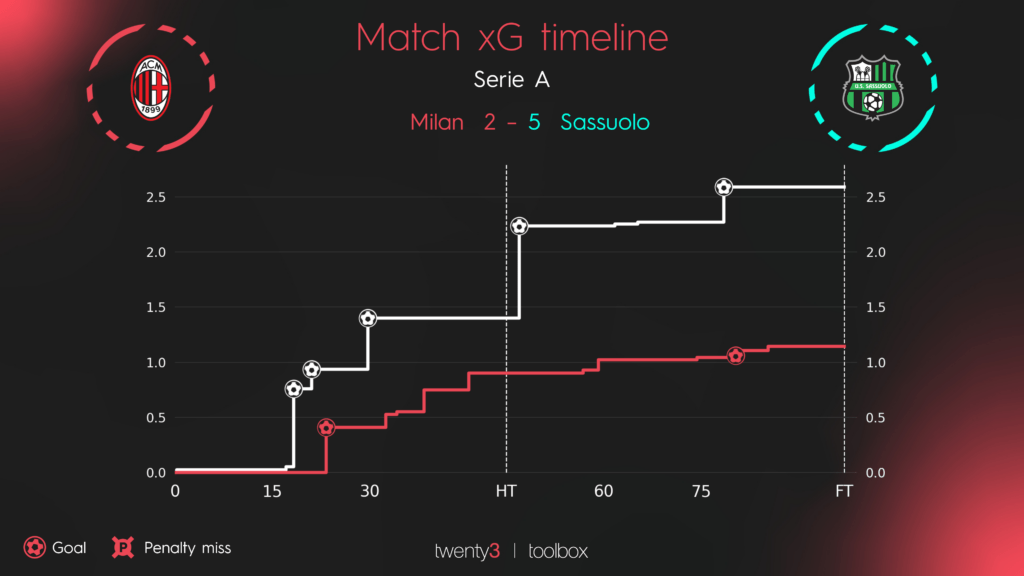 They conceded three in the first 30 minutes, with Rafael Leão sat on the bench and Stefano Pioli looking on in horror. The sheen of defensive invincibility which formed the backbone of last season's title win has eroded so fast, it's perhaps the most convincing argument yet for climate change.
This is now a confidence crisis, a mental issue; it's beyond anything tactical, it's not a case of a tweak here or there. Good luck, Pioli.
1. DID XABI ALONSO DROP THE BALL?
One of the most entertaining games of the weekend was Bayer Leverkusen 0-2 Borussia Dortmund. The scoreline looks comfortable but the reality was not: BVB goalkeeper Gregor Köbel made at least three superb saves to deny the hosts and see out the win.
It brought an end to a Leverkusen winning streak of five that had Jack gushing on last week's podcast, and the curious thing about it was that it was at least partially self-inflicted.
A hallmark of those strong Leverkusen performances and wins had been a 3-4-3 formation that Alonso ditched last week. He moved to a back four against Bochum on Wednesday, won 2-0, then kept it for the visit of Dortmund.
Perhaps Alonso was concerned that a two-man midfield would have been overwhelmed by Dortmund's three and so switched, but they were overwhelmed anyway—and then got hit hard on the flanks in a fashion they haven't typically been weak to.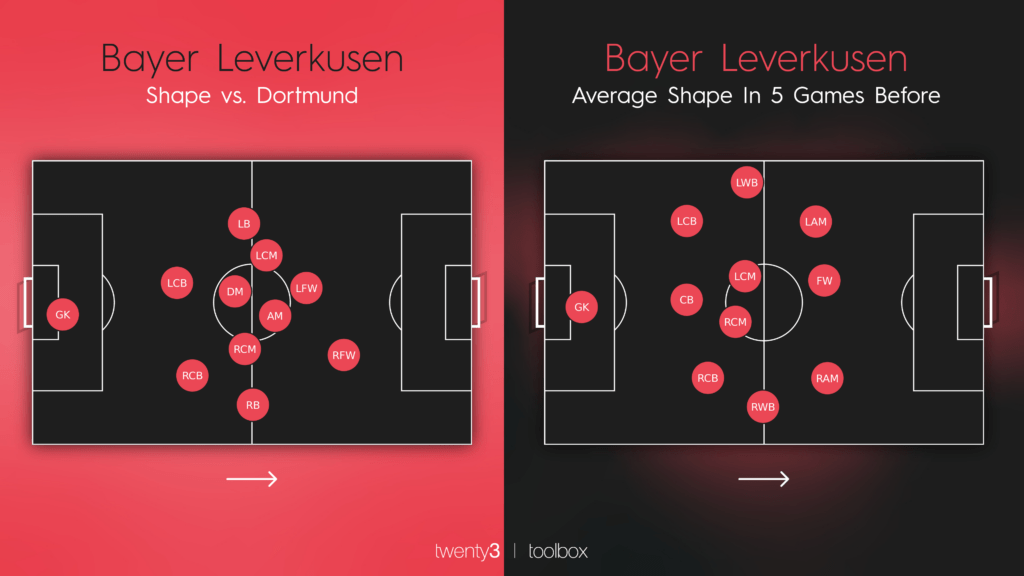 With Florian Wirtz moonlighting as a bit of a false-nine, the wingers played narrow in order to make striker-ish runs beyond him. That left a centre-back (Piero Hincapié) and a wing-back (Jeremie Frimpong) playing orthodox full-back roles, covering big spaces on their own.
Both of Dortmund's goals came from overpowering Leverkusen in the centre, stealing the ball, then switching wide to the right in order to then feed back in. Karim Adeyemi scored the first, then Jude Bellingham forced an Edmond Tapsoba own goal for the second.
Perhaps none of this rejigging happens if Patrik Schick is fit. Perhaps Adam Hložek was not ready for such a game and it was right to bench him (despite scoring in midweek). Or…perhaps not.