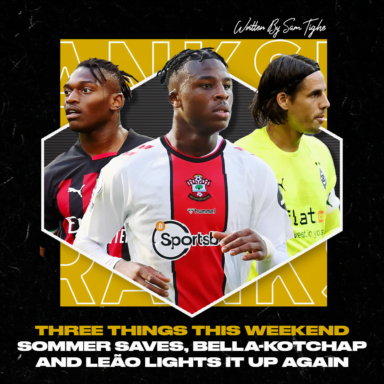 3 Things From The Weekend: Sommer, Leao & Bella-Kotchap
Data viz courtesy of the Twenty3 Toolbox; start your free trial here.
3. BELLA-KOTCHAP'S BIG DAY
Lisandro Martínez was officially named Man of the Match in the Premier League's early kick-off between Southampton and Manchester United, but if you remove the outcome bias, the best player on the park was Armel Bella-Kotchap.
He had an extremely busy day mopping up in defence against Marcus Rashford and Jadon Sancho, dominating the channel, defending pro-actively when possible and matching their speed in recovery. His on the ball stuff was fun too; he slalomed forward a few times to great effect and passed the ball cleanly.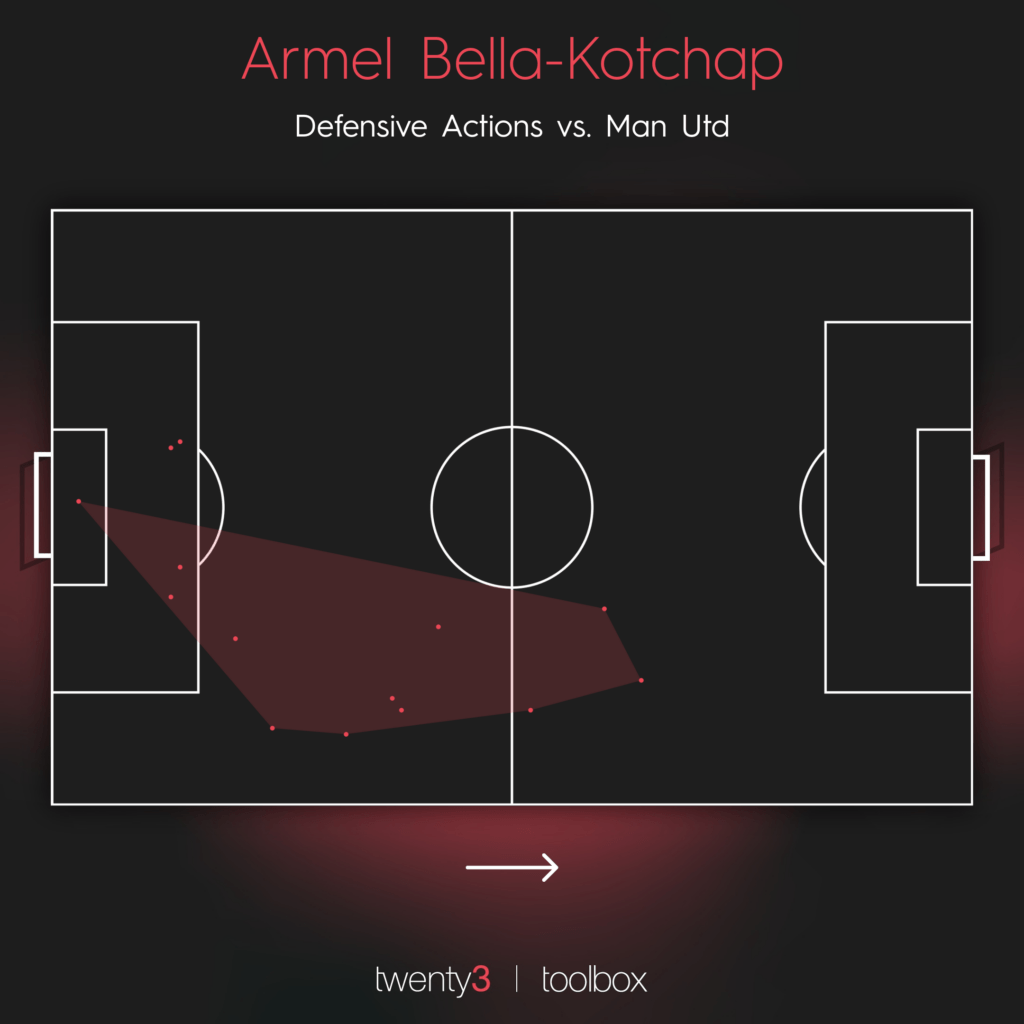 This is an Ibrahima Konaté-esque actions map: active throughout the right-hand channel, some very aggressive moments and some good box defending too. The only thing he can't do is shoot—but that's no massive concern for a centre-back!
2. LEÃO DOES IT AGAIN
Remember Arjen Robben's relentless cut-in-and-shoot? It always sparked the old saying "you know what he's going to do—but that doesn't make it any easier to stop it" as he spanked yet another one into the far top corner.
Perhaps the closest thing to that iconic Robben move in 2022 is Rafael Leão's homage to it from the other flank. Operating off the left side, he continually makes his way towards the same spot in the penalty area, approaching from the same angle, and releases a shot.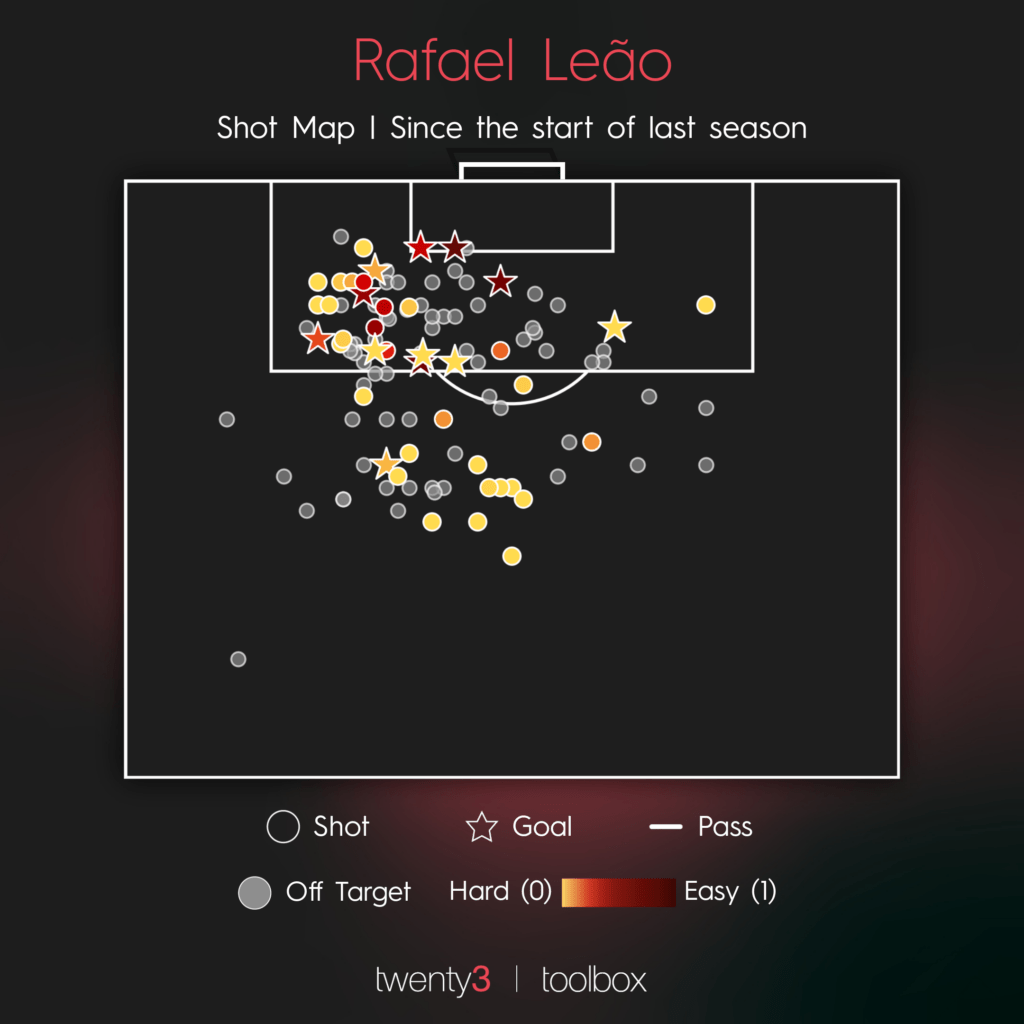 Curiously, though, Leão favours the near post. His body movements are so fluid that he's able to open up to curl to the far post—then readjust and slot near post once the goalkeeper has committed his weight. He's done it so many times now, the goalkeepers probably know he's going to do it, but as they say…
1. SOMMER TIME MADNESS
Ranks FC favourite Yann Sommer broke a Bundesliga record this weekend, recording 19 saves as Borussia Mönchengladbach held Bayern Munich to a 1-1 draw.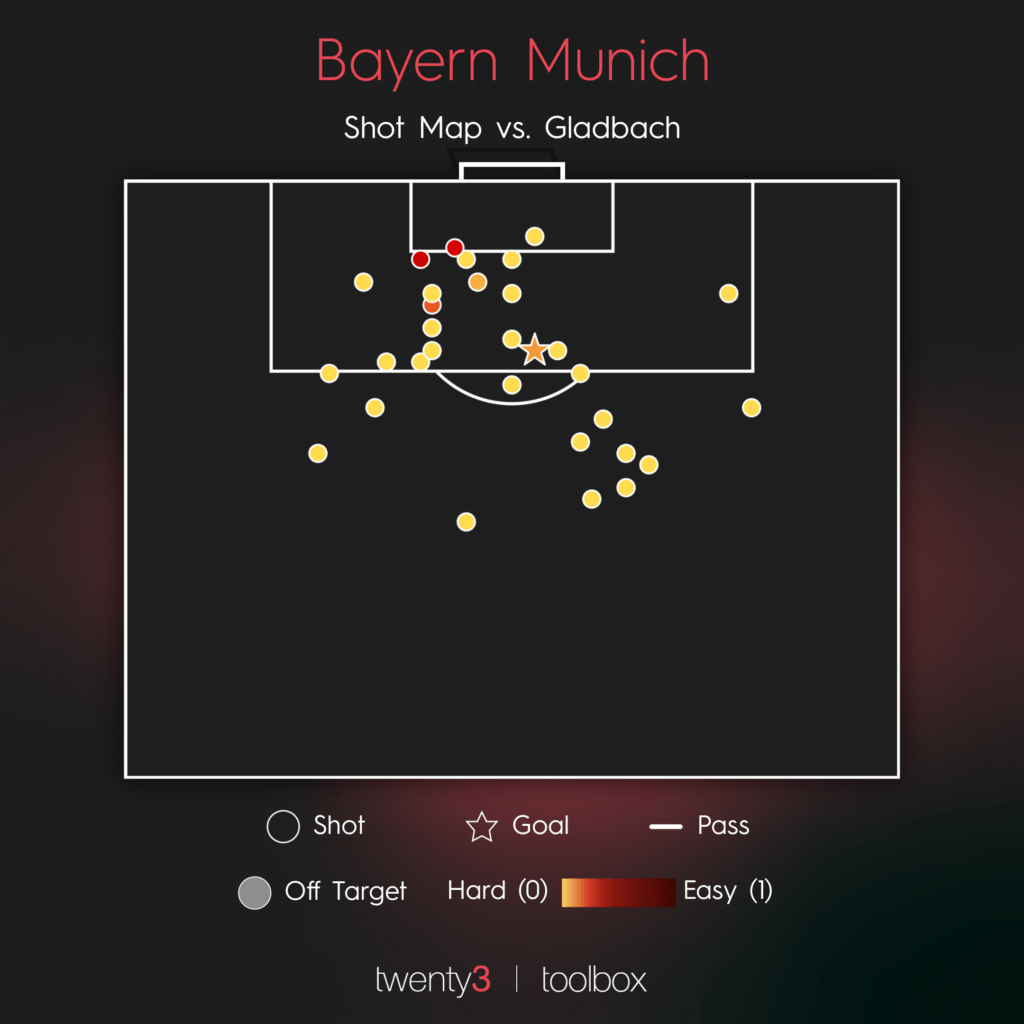 He repelled all but one of the above shots in a truly miraculous display, as Leroy Sané converted just 1 of 8 shots and Sadio Mané 0 of 7. Exasperated, Julian Nagelsmann sent on Matthijs de Ligt as a battering ram striker late on and he managed 2 shots in just 6 minutes—but of course, none went in.
Nagelsmann bemoaned the referee's performance after the game, but it wasn't Daniel Schlager's fault Sommer came to work fired up, that Dayot Upamecano made a bad mistake, that Manuel Neuer's suspect start to the season continued or that Sané and Mané missed 15 out of 16 shots!