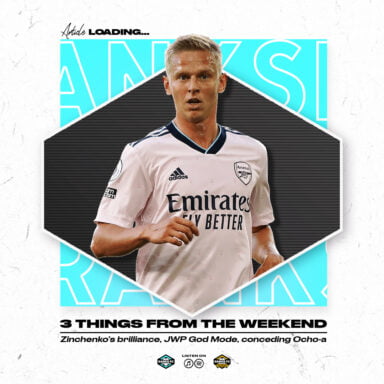 3 Things: Zinchenko's Influence, Ward-Prowse's God Mode, Conceding Ocho-a
16 January 2023

Sam Tighe
Data viz courtesy of the Twenty3 Toolbox; start your free trial here.
3. CONCEDING OCHO-A
Forgive the pun, but goalkeepers whose name is essentially "eight" going on to ship eight goals is extremely rare. We take those chances when they arise!
It's easy to scoff at an 8-2 scoreline—the Salernitana board have, hence why manager Davide Nicola is set to be sacked on Monday—but perhaps the most remarkable thing about these eight goals is that they came from just 11 shots on target and a combined 2.9 xG.
Three came from outside the box; of those, Éderson's and Ademola Lookman's were unstoppable and Jérémie Boga's opening effort was a heavy deflection. Two came from very wide angles and were superb finishes, another two were penalties (one rebound) and Giorgio Scalvini's was a deft header from a corner.
This isn't to excuse Salernitana (who drooped to an unforgivable standard early on) or Ochoa between the sticks, but this was a finishing masterclass. Atalanta won't have a more glorious day in front of goal in years.
2. JAMES WARD-PROWSE ACTIVATES GOD MODE
By his own lofty standards, James Ward-Prowse's first half of the season wasn't great. That's not to dig him out individually—you'd be hard-pressed to find any Southampton players who met their potential from August to November—but with him it hits harder because you know he's capable of so much.
Fortunately for Saints, he's woken up for this post-World Cup period. He's gone from 0 to 100 at lightning speed, activating God Mode and scoring five goals in six games. The vast majority have been from set pieces, naturally, with his free-kicks back to duping goalkeepers—rather than flying one inch wide.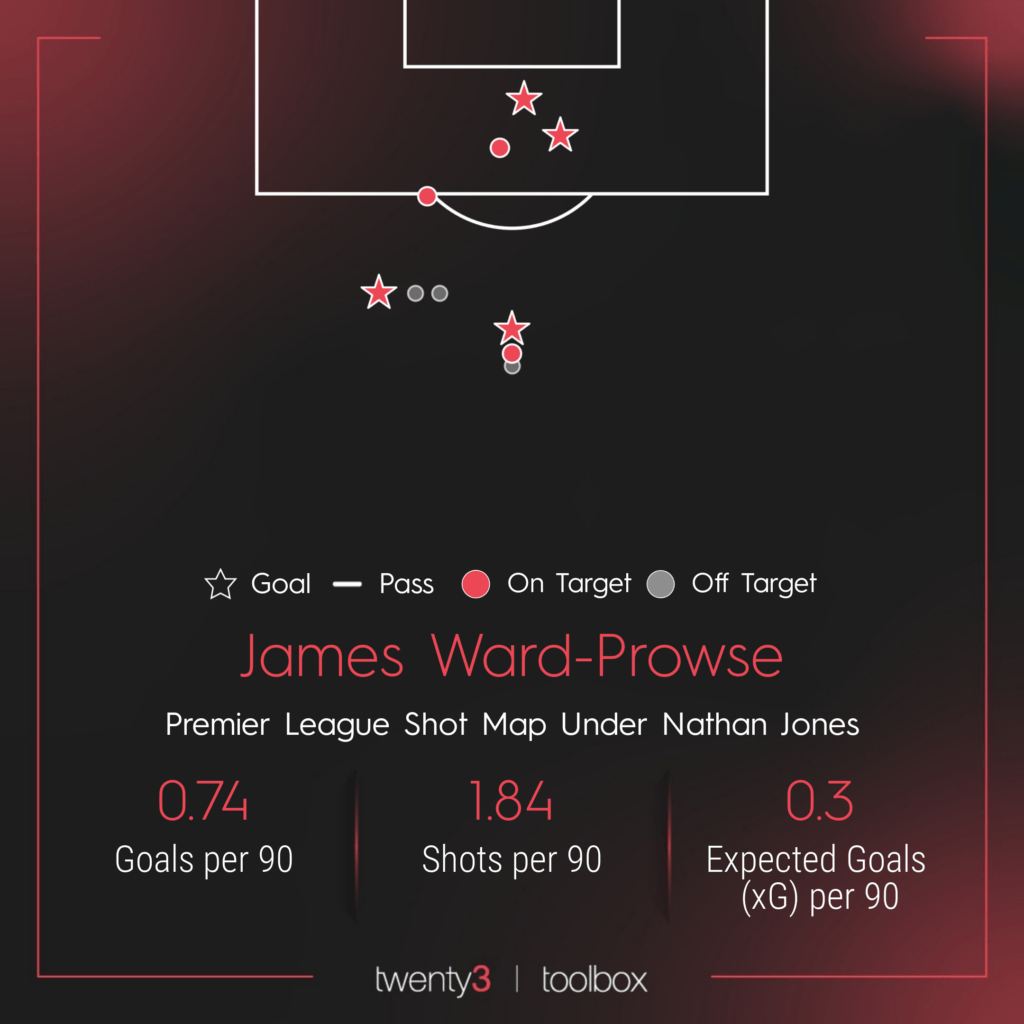 Four of those strikes have come in Premier League play and, finally, on Saturday they led his team to a crucial victory at Goodison Park. Southampton remain last in the league, but rather than looking dead and buried, they're now somehow just two points off 14th.
In the absence of a prominent No. 9 signing, the Saints are making do (for now) thanks to JWP's brilliance.
1. ZINCHENKO, METRONOME
Arsenal fans have found themselves in the delightful position of not knowing which of their players to praise the loudest, as every one of them bar Gabriel Martinelli were varying degrees of sensational during the North London derby win.
Well, allow us to dab our hand in that exercise and sing the praises of Oleksandr Zinchenko, who seems to bring this team to a new level when he's fit.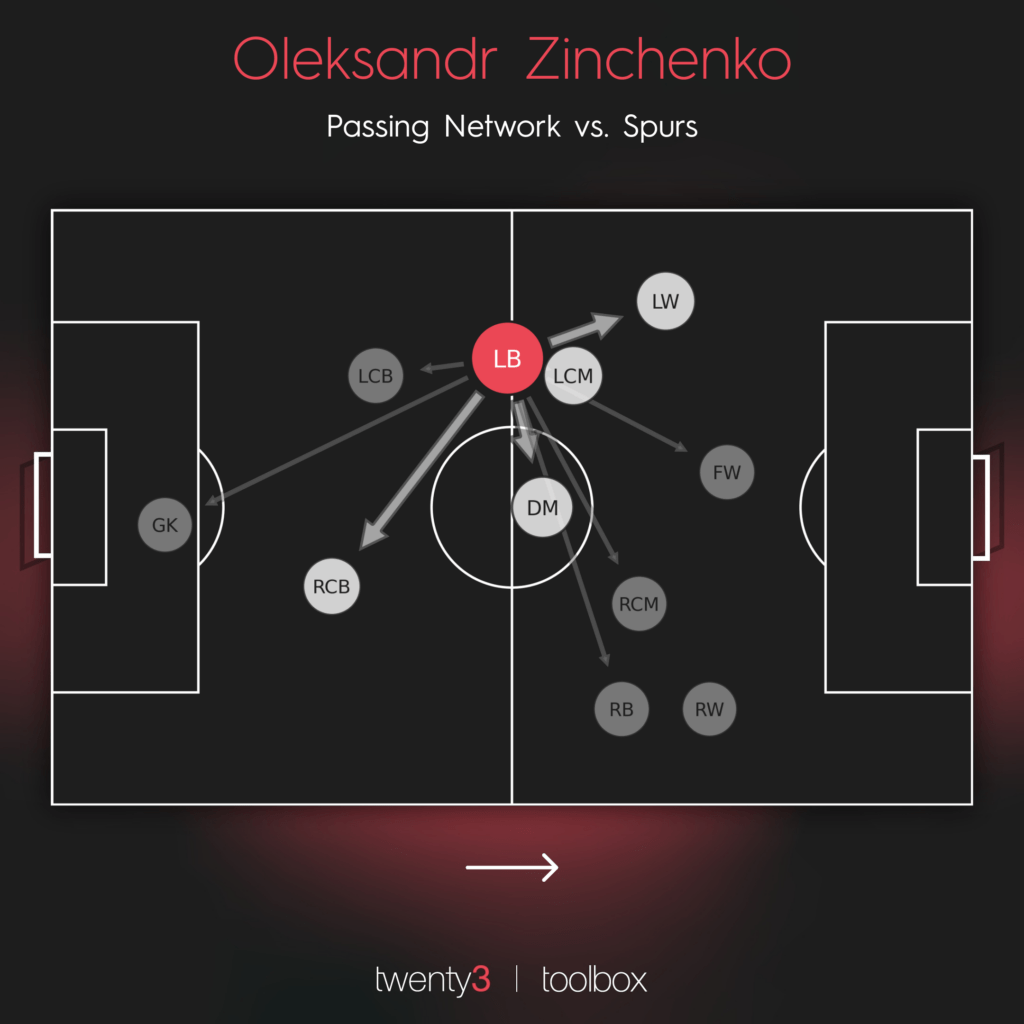 He's known for inverting from left-full-back and joining the midfield, but on Sunday he took such a grasp of the game, he practically found himself on the right half of the pitch at times. That's what happens when you're so plugged into the rhythm of the game: You just go where it takes you.
His tucking in helped Arsenal completely outnumber Spurs in the middle, allows Granit Xhaka (LCM) to drift up the pitch and for Martin Ødegaard (RCM) to play almost exclusively in the right-half-space, where he is absolutely deadly.
You know you've struck gold when Manchester City fans are lamenting his sale; Zinchenko has a massive impact on this brilliant Gunners side.